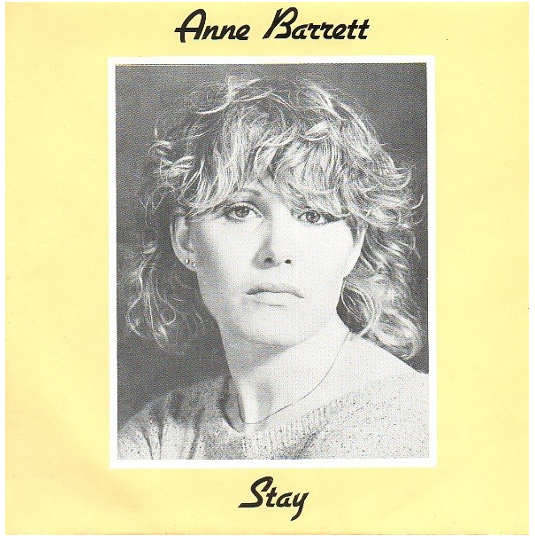 Cover photograph – © Sally Hedges Greenwood
Design by Loose Records.
Anne Barrett, studio portrait for front cover of Anne Barrett's first vinyl single 7″ 'Stay', 1984
Anne went on to be the lead singer of 'Sham Rock' – the Irish pseudo-folk band, best known for their 1998 single, "Tell Me Ma". The single remained in the UK Singles Chart for eleven weeks, peaking at number thirteen on the chart. It sold over 200,000 copies in the United Kingdom and Ireland.