The Power in Photography
(for the photographer)
The thoughts and research behind this dissertation, as part of my BA (Hons) awarded in 2005, led to the publication of the first edition of 'With Photography® – not just an autobiography'  nine years later.
A dissertation was a requirement for a BA(Hons) in Applied Photography and Digital Imaging but it fast became a labour of love. During the previous years of self-study and an 'A' Level as a mature student, I had made my own realisations about why I had come to rely on photography at various stages throughout my life. I doubted I was unique, or even unusual, and my research led me around the world to (virtually) meet photographers; some of whom are well-known, others were professionals and amateurs. Many had been through a similar process to myself; asking the same questions as I had. Others had never even questioned why they took photographs in a certain style and it led them to some unrealised revelations of their own; very few showed a disinterest."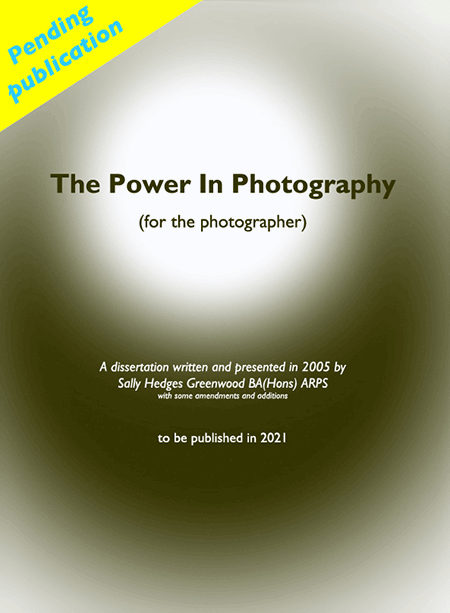 Although not yet published, The Power in Photography (for the photographer), which is based on the experiences of four photographers, will then become, in effect, the first in the 'With Photography®' series of books.