Bhaktivedanta Manor, Hare Krishna Temple With Photography®
Bhaktivedenta Manor in Hertfordshire is the United Kingdom's largest centre of the International Society for Krishna Consciousness, better known as the Hare Krishna movement.
The property was donated  to ISKCON by George Harrison, the lead guitarist of the Beatles who was also a Krishna devotee, in 1973.
In the photodocumentary Sally Hedges Greenwood captures the life and soul of Bhaktivedanta Manor and those that worshipped, celebrated, worked and lived there in 2004.
Radha Mohan das is a Krishna devotee who was a monk and my point of contact at that time and we have kept in touch ever since. It was fascinating for us both to revisit the photographs together fourteen years after they were taken to create a spiritual but also a factual documentary with our two points of view. As an outsider looking in and that of a devotee living the lifestyle that I was documenting."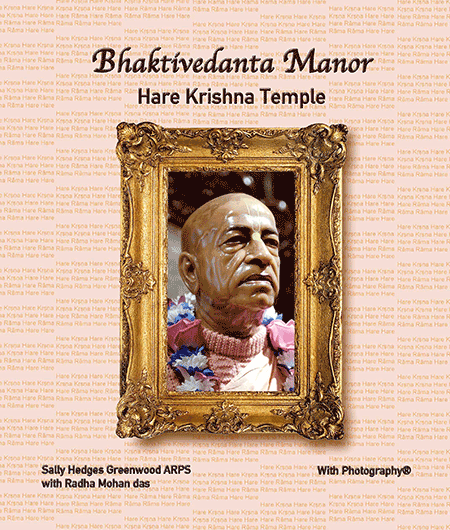 Available as:
Paperback ISBN: 978-0-9928407-6-1 
E-Book ISBN: 978-0-9928407-8-5
"Moments of peace and tranquility interjected with outbursts of religious fervour against a backdrop of events and emotions captured as they happened With Photography®"
Sally Hedges Greenwood ARPS